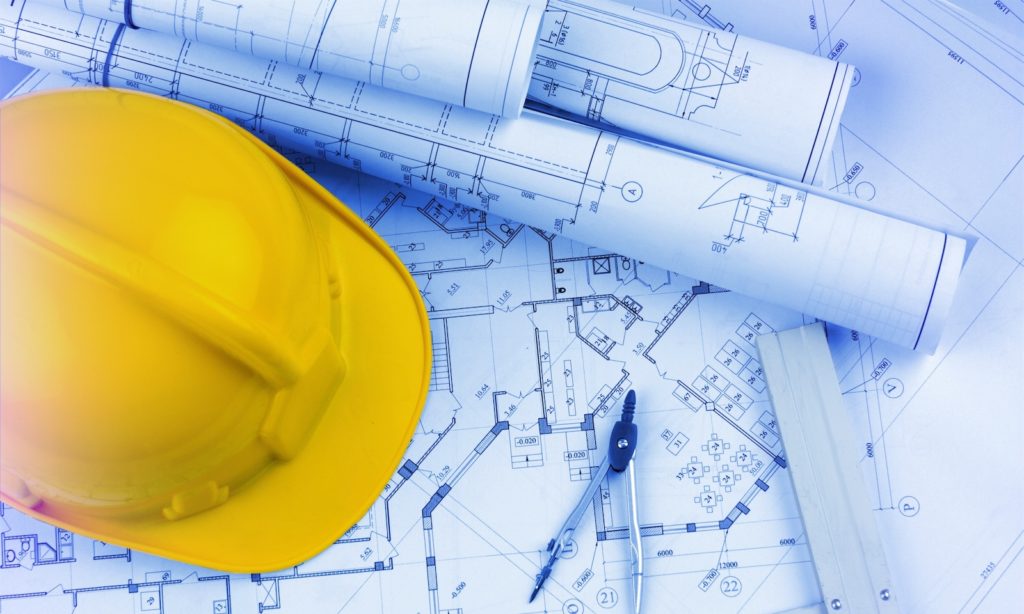 There is a lot of talk surrounding carbon emissions and their effects on our planet. People in different industries and across the political aisle disagree with some of the details, but it's true that in the U.S. there has been a push to incentivize certain "green" forms of production, building, and construction. The production of electric cars is ramping up as more people seek new ways of powering their vehicles. 
Smart technology has also become a highly sought-after characteristic in new and old homes. The construction industry has also looked for ways to switch to a more 'sustainable' model. Since we are involved in the world of concrete, we have a close eye on the construction industry. The concept of net-zero building is spreading, so we thought we'd take a moment to explore this idea and what it might mean for the future of many commercial buildings. 
Like many emerging new forms and techniques of construction, everyone defines it a little differently. Net-zero building is commonly associated with commercial construction and the building of commercial buildings. It focuses on these buildings, as they are seen as structures of energy consumption. The thinking is that tackling how we approach our larger buildings might be a good start. 
As reported by Forbes, 60 countries are pledging to achieve carbon neutrality by 2050 and, many argue, net-zero buildings can be a pathway towards that. According to a report done by the World Resources Institute, achievable and affordable pathways already exist in several countries. 
Zero Energy Buildings are also known as zero net energy (ZNE) buildings or net-zero buildings (NZEB). These designations refer to a building that has net-zero energy consumption. In other words, a building's energy output is equal to or less than its energy creation. There can be, however, different types of energy used. These buildings can use natural gas, propane, or some other fuel besides electricity. 
So What Does This Mean? 
A net-zero building contributes fewer greenhouse emissions than its traditional counterpart. Most of these buildings will derive most of their energy from the grid and return that same amount of energy at a different time. In this way, they produce the same amount of energy they are taking. 
Most of these buildings will utilize a rather clever and sophisticated fusion of renewable energy and architectural design to yield net-zero results. Many will use solar panels to get a lot of the power and strategically place windows to maximize the use of natural light and orient homes properly. These high-performing buildings essentially consume only as much energy as the building itself can produce at any given time. The U.S. Department of Energy has done considerable research and development in developing these types of commercial buildings. 
In an Ideal World, What Does a Net-Zero Carbon Building Look Like?
A net-zero building is not a new idea. Consider the treehouse your children built out in the backyard. This building is technically net-zero, as is the shack in the woods or the log cabins of yesteryear. The concept of these commercially productive low carbon-emitting buildings in cities, however, began to sprout up as early as 2012, if not before. To imagine a net-zero building picture a typical sweltering summer afternoon in New Mexico blaring 100-degree heat. Then you walk into a building that is about 70 degrees without the use of an HVAC system or energy-consuming cooling system. 
In 2012, according to Scientific American, 21 commercial buildings in the United States met the net-zero standards as prescribed by the New Building Institute and the Zero Energy Commercial Building Consortium. 
The First Net-Zero Building 
According to that 2012 report, the first commercial-scale net-zero building was at Oberlin College, a small center for environmental studies experimenting with this type of architecture. The building's creators would talk about how the concept was all about redefining the relationship between inhabitants — i.e humankind— and the environment. Since then, this type of construction and approach has continued and taken on different forms. 
A Net-Zero City Finding Creative Ways to Build
A small city in California started working towards a net-zero city designation as early as 2013. Other cities like Burlington, Vermont and Denver, Colorado have been experimenting with this form of construction for private homes and residences. A company in Colorado was able to build a net-zero home for less than 200,000. 
The World of Construction Continues to Adapt to the Needs of Today
Here at NM Ready Mix, we are always excited to see new technologies and building techniques evolve. We have been providing quality materials to New Mexico builders for a long time now.  Whether it's a commercial building, a school, road, or major DIY project, we sell only quality raw materials. 
Looking for quality concrete, aggregates, or ready mix. Look no further. Call NM Ready Mix today and we'll have it ready for you!
The post A Deep Dive Into Net Zero Building: Pathways, Possibilities, & Innovation appeared first on NM Ready Mix.