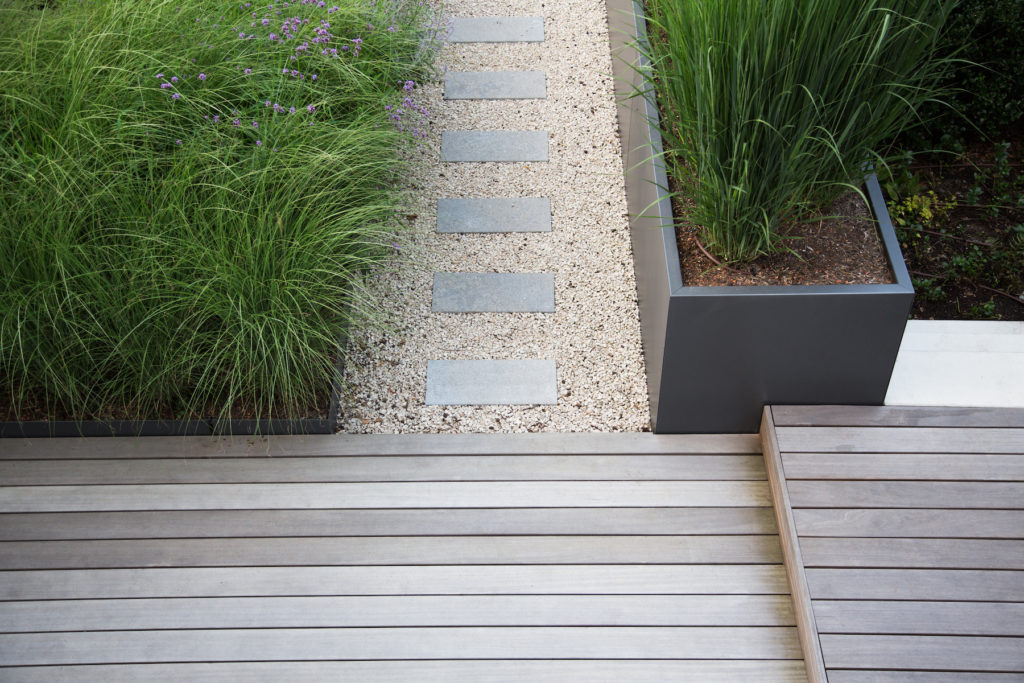 Arranging spaces in an aesthetically pleasing way has been a human pastime for as long as we have had humble abodes. Whether it is beautifying the inside of our homes or manipulating the natural landscape around us, people find comfort in the world that surrounds them. 
When our surroundings are in order, we are in harmony. It's why a home's landscaping not only enhances curb appeal but raises the value of the property itself. If a home is on the market and it has well-kept grass, porch gardens, or backyard stone paths, flowerbeds, and a fountain, it will get higher bids if the same home has a drab backyard and an empty dirt lot with overgrown weeds and trash. Landscaping trends, much like fashion, are always changing and flowing with the times. 
But First, A Brief Look at the Beauty of Ancient Landscaping 
Landscaping has a long and fascinating history that traces the transformation and growth of civilizations. Some people will point to the Hanging Gardens of Babylon as proof that landscaping has been around for eons. Considered one of the Seven Wonders of the Ancient World, these gardens existed around 704-681 BC and were a marvel of early human engineering with a series of glorious ascending tiered gardens containing a wide variety of trees, shrubs, and vines. There are artist depictions of the gardens that show the extended shrubbery and long vines that decorated the grand palace, although the exact location of the gardens has never been specifically defined. 
The term "landscaping" refers to the act of turning our spaces into mesmerizing compositions with symmetrical and complementing arrangements made up of plants, shrubbery, and other features. Today, landscaping involves a long list of new features, technology, furniture, and more. From outdoor kitchens, televisions, gardens, and more, there is no limit to what one can do. 
In ancient times, however, landscaping was considered something left to the very wealthy. Garden beds and patios cost a pretty penny and the everyday peasant not only didn't have space in their home but could not afford such a luxury. 
The Roaring Twenties and the Obsession With Nature-Guided Landscapes
Before the lawn, there was the Department of Agriculture. In 1915, the United States of Agriculture, working with the U.S Golf Association, researched grasses suited for various climates and areas. Although this was mostly done for golf courses, the information was passed on and people began to consider their lawn. 
The decade defined as the "roaring" twenties—when American Industrialization was underway and people let loose after the devastation of the First World War—had its particular landscaping preferences, and it was mostly based on overflowing greenery. One of America's favorite pastimes at the time was bird watching and those who partook were very interested in attracting various kinds of fowl with thick greenery and growing berries. This made plants like holly, hawthorn, nandina, rugosa roses, and crabapples a popular choice. 
Front yards of the era were very different from today. They were considered a public space and were thus an opportunity to show off landscaping skills. Bushes used in the era included boxwood, holly, yews, and abelia. 
Landscaping Trends of the 1940s
The 1930s was an economically deprived decade, which meant that homeowners and property owners did not have time or money to spend on outdoor spaces. As such, there was not much happening in landscaping at the time. As the Second World War took hold of the world and the United States, the people at the homefront continued working their landscaping with wartime-inspired designs. President Roosevelt encouraged the population to start their own gardens and grow their own food. These would come to be known as "victory gardens," and they bloomed with fruit, vegetables, fruits, and herbs.
The Booming 50s, the Love of Symmetry and Plastic Decorations
Those beloved pink flamingos and garden gnomes really took off during the 1950s. As the war ended and thousands of GIs returned home, many of them got married, bought houses, and started families. This meant that suburbia grew and people's new-found interest in their lawn and landscaping was once again top of the list. 
With suburban neighborhoods came the reduced size in front and backyards, resulting in more creativity with spacing and shrubbery. The rise of consumerism, however, opened up markets and gave room for people to experiment with lavish styles, big flower beds, green lawns, and very symmetrical arrangements. 
The 1960s and 70s and the Outdoor Space Phenomenon
As suburbia became the standard, people continued to obsess about their homes and perfecting their yards. The lawn, according to many in this period, was almost a symbol of the American Dream, prosperity, and happiness. As new irrigation technologies emerged, it became much easier to maintain a green lawn and grow that curb appeal. In the 1970s, herb gardens were a popular trend. 
Looking to Take Your Garden To the Next Level?
When concocting your next out-of-this-world landscape design, consider incorporating cement. It can be a great way to balance out gardens, create walking paths, or build porches or patios. Here at NM Ready Mix, we'll provide high-quality aggregates, concrete supply, sand, and gravel. 
The post A History of Landscaping From the Early 20th Century to Today  appeared first on NM Ready Mix.